Hello Lovelies!
Thank you so much for your beautiful and vulnerable letters last week, about your personal appearance, your bodies, your relationship with aging, and what it's like for you to live within your physical form. Love AROSE through those letters to guide and comfort, to instruct, to reassure, and to ask us again and again to accept our own innate perfection. SO BEAUTIFUL!
This week, we are talking about service to others. Our featured guest is one of my heroes of life — the wonderful Arshay Cooper, author of a memoir-turned-documentary called A MOST BEAUTIFUL THING, about being part of the first all-Black high school rowing team in the country. Arshay has spent much of his adult life ensuring that kids who grew up like he did, in underserved communities, have opportunities to transcend those surroundings. Arshay is one of those luminous people who spends his whole life in service to others, for that is where his heart has led him. But this week, downloading his first letter from Love, Arshay was told that he has been neglecting his own care, in order to serve the world — and was invited to reach within and take care of the traumatized and neglected child who still dwells within him.
Arshay's absolutely beautiful and moving letter led me to ask my own Love specifically for a letter of insight to help me better understand the notion of "service" — and about what my obligation is to the world. What I received was, as is typical of Love's direction, soft and directive, clear and reassuring. I have noticed that many of you, over the last few months, have been getting messages saying that you are doing too much, and asking you to step back just a little bit and take better care of yourselves. Perhaps this would be a good week to ask Love directly: How do you want me to show up in the world?
I also have a bonus guest this week, in the form of my beloved friend Shankari Linda Barrera — whom some of you may remember from the pages of EAT PRAY LOVE, as Linda "the lantern carrier" who traipsed through rainy Venice with me, making me laugh the whole time.
Shankari has been my favorite travel companion for many years now. It's been particularly helpful and edifying being with her over the last few weeks in Central America, where we've been comparing notes. I've been sharing with her what I've learned through my Letters from Love practice, and she's been sharing with me what she has learned in her years as an IFS practitioner. (For those of you who aren't familiar with IFS — or Internal Family Systems — it's a therapeutic modality that helps people identify and accept different "parts" of themselves, in order to create better relationships between the many aspects of our being, and to heal the parts of ourselves that are wounded.)
Writing letters to ourselves from Love fits right in with the IFS modality — allowing the parts of ourselves that are wise and kind (what Shankari reminds us to be our true Buddha nature) to reach out in compassion, and bringing healing to parts of us that still struggle.
I've been enormously helped over the years through IFS work in general, and through Shankari's private sessions particularly. She's the best I've ever seen at holding space in IFS work. (You can learn more about her at Wild Wisdom Guide.) And I am particularly moved by what Shankari has to share in this video about the critical difference, from a neuroscience perspective, between what happens to our brains when we consider how we feel "about" ourselves versus how we feel "toward" ourselves.
There is a lot here for you this week, my Lovelies (including a video of me shaving my head, just because)! Please drink it all in. And above all, be good to you.
Love,
LG
Liz
Dear Love, what would you have me know today?

My little gumdrop, you wish to have a better understanding of the meaning of service. What are your obligations to your fellow humans? What are your obligations to yourself? What are your obligations to love?

Child — first of all, let's drop the word "obligation," which lands hard upon you, like a piano dropped on you from the fourth floor, and instantly causes you to tense up with guilt and shame. No more of that language, my dear. Nothing is owed. I do not operate within the language of owing and obligation. I am Love. And we don't do that here.

The only models you have ever seen for selfless service are people who poured themselves so hard into the lives of others that they ended up decimating their own spirits — and they called that being a good person. And they were seen, as a result of that, as being a good person.

"Good person" — another term that I'm not very interested in.

My love, I have said this to you before and I will say it to you again: I wish you to practice universal human compassion. And any concept or understanding of universal human compassion that does not include YOURSELF is not, by its very definition, "universal." Fold yourself into the human family, my love. Include yourself in the long list of names of those who need and deserve love and care. If you leave yourself behind you will have no healthy center, and you will collapse — and then who will you serve? Who will you be able to help? 

The one human being I have given you complete lifetime responsibility to take care of is yourself. That should be obvious by the fact that you embody this form, and that your consciousness is located within YOU. That's a hint. That was a hint from me — a big hint, about which one I want you to steward, day after day, through this lifetime. Disrespect or disregard that person, and you will be of little use to anyone else. Fill yourself with love, and you will have much love to give.

My darling child, you are afraid that if you prioritize your own well-being, you will become a selfish person, but I'm not worried about that for you. I'm really not worried about that for you. Nor do I need you to prove to me that you are good, through acts of conspicuous virtue.

You ARE good.

All Love's creations are good, and you are love's creation. And the deeper understanding you have of your inherent goodness and worth — not the false and stern and terrifying morality that  your culture taught you — the more love will arise within you, the more love you will have, and the more love you will wish to share. That's how it works.

Love intuitively wants to love, and knows how to love, and looks for places where it can be of service. 

And that's all, love.

Let me love you more deeply, so you can love others. 

That's how it works.  If you want to be good, be good to everyone. And know that you are part of everyone. Never forget this.

I love you.  
Shankari Linda Barrera
Dear Love, what would you have me know today?

Sweet angel child, I would have you know that you are loved. In these times of great challenge and strife I am here with you. Even when you feel lost and alone, I am your rock, your anchor. I am here to hold you, cradle and support you. Though you can feel untethered, there is a golden thread that connects us — feel into your heart, the very center, and find it. Follow it and travel into your deepest core. Return to me.

I am within you. You are not alone, not abandoned. I am here to serve you. Relax into my embrace. You are loved, you are worthy, you are good. Let the frightened, lonely parts inside you come forward, share their stories, be witnessed, heard and accepted exactly as they are.

Thank you so kindly for just being you, perfectly lovable you. I love you.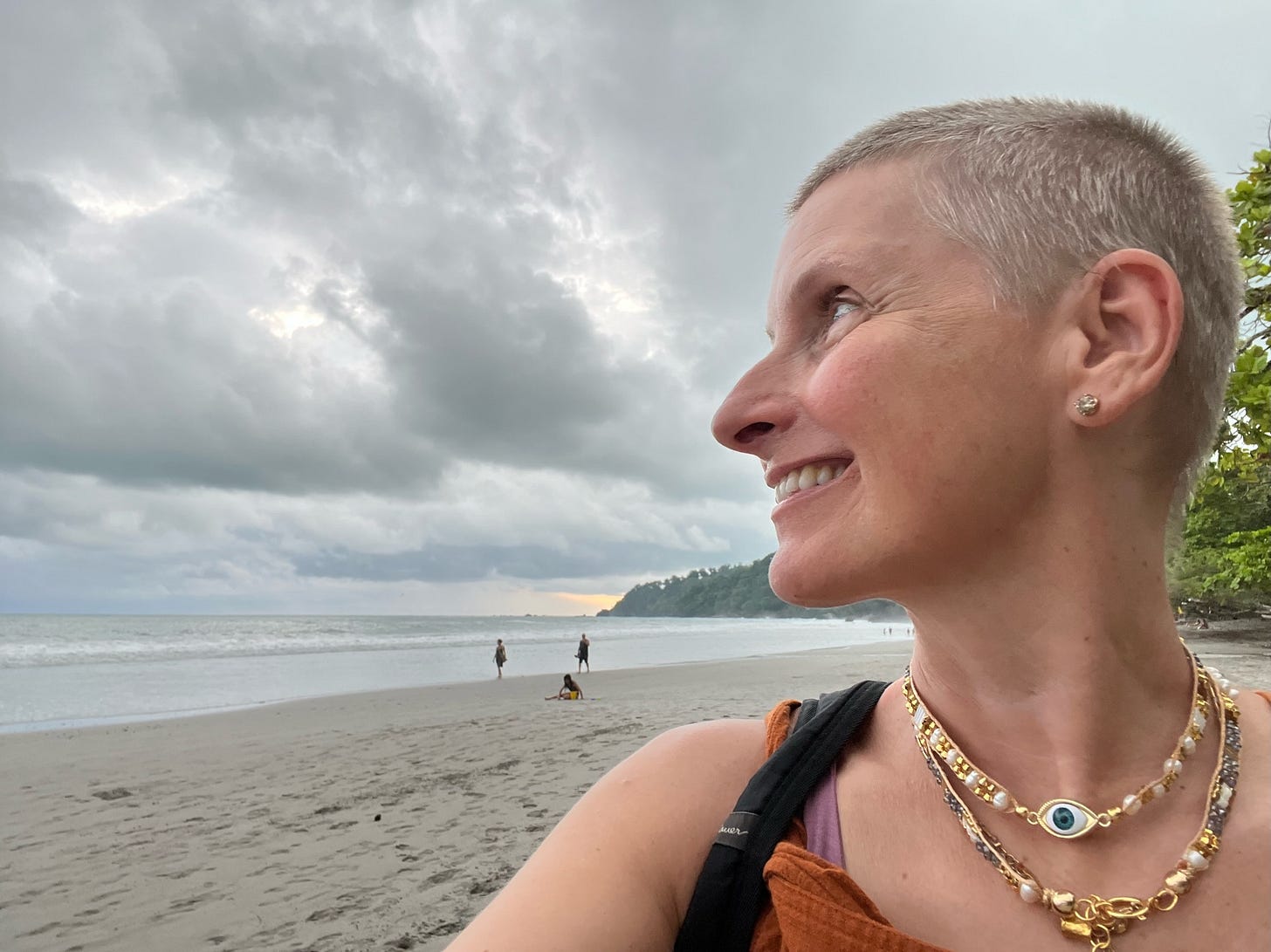 Prompt
Perhaps you wish to ask your own Love this week how it understands the nature of "service," and how it would like you to show up in the world.
Keep reading with a 7-day free trial
Subscribe to Letters From Love with Elizabeth Gilbert to keep reading this post and get 7 days of free access to the full post archives.